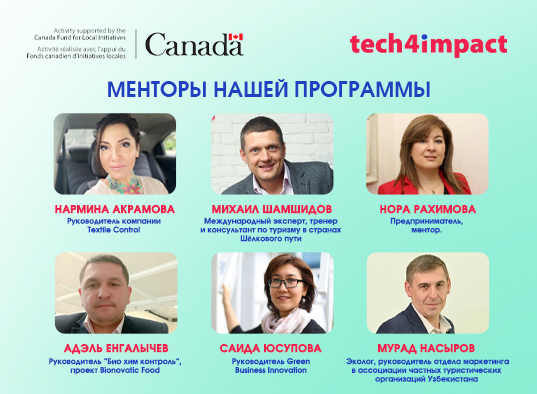 The selected participants have already started working with the attached mentors. For two months, the mentors will work with the participants on the developed mentoring project and the achievement of the set business goals.
Introducing our experts:
Narmina Akramova – Head of Textile Control;
Mikhail Shamshidov – an international expert, trainer and tourism consultant in the countries of the Silk Road;
Nora Rakhimova – an entrepreneur, mentor with more than 27 experience in advertising, marketing, commercial aviation, tourism and logistics;
Adel Engalychev – Head of Biochem Control, Bionovatic Food project;
Saida Yusupova – Head of Green Business Innovation, specialist in the field of innovations and green technologies;
Murad Nasyrov – an ecologist, head of the marketing department at the Association of Private Tourist Organizations of Uzbekistan.